Email: same day rapid response.

We have been specialised in letting pianos since 1985. You will therefore not only find a great variety of pianos in several quality and price categories. You will also be pleasantly surprised by the many rental schemes that we offer. A better piano thus comes within your reach even with a smaller budget. You can expect a honest and expert client centered advice from us in all piano matters.
Please feel free to contact us


The best price / quality ratio.



Lowest Price Guarantee.



Professional.



We deliver from Amsterdam across the Netherlands at no extra charge.



You never pay more than the retail price.



Short term piano rental
Renting per day, weekend or week(s) is possible. For example for a concert, events, house concerts etc. You can choose between different Yamaha pianos. We work with all-inclusive rates for short term rental. Contact us
Piano rental from 1% of sale price
The monthly rental fee starts at only 1% of the sale price of any piano, used or new. Example; you can rent a new Kawai K 15 ATX3 Silent Piano with a retail price of € 6.416,- from € 64,16 per month! View our specials
Renting with right of purchase
Renting with or without the intention of purchasing later. No interest or financing costs; no extra costs afterwards; paid rent will be deducted from the sale price. You can also buy our pianos straight away. Rental Advantage Plan
Piano brands: Our collection consists exclusively of reputable brands. Read more…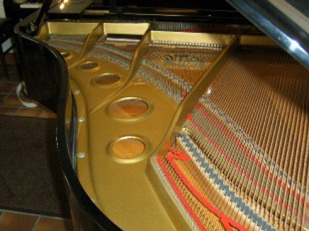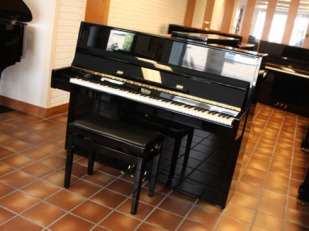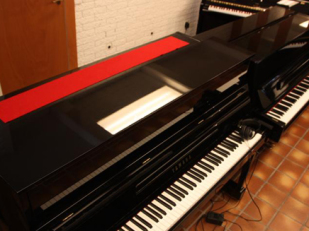 What our customers say:

"Fantastic service! I rented a piano at Veldhuis Pianoverhuur and I have the piano now more than a year now. I live on the third floor (with no elevator) and it was no problem to get the piano upstairs. I am thinking of keeping the piano. After 5 years rental, the piano is mine to keep anyway."

The customer service of Aad Veldhuis PianoVerhuur is ranked with a9,3/10.(Based on 87 reviews.)
We do more…
Obviously, we also offer all the other facilities you may expect from the better piano business:


Sale (also after some time of renting).



Maintenance (tuning, repairs).